Please be patient! This is a large file and may take considerable time to download to your browser.
Indexed by Ruth Lane, Ruth Lunde and Ernest Jackson.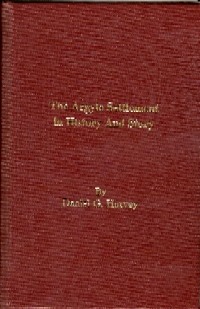 Reference Books-
1 The History of Winnebago Co., Ill. Kett, 1877.
2 The Past and Present of Boone Co., Ill. Kett, 1877.
Township and section column is probable location for person listed, based on information found in the book that is in reference column.

Name Page  Township Section  Reference Book
ABBIE (Farm), 35  - 
ABELL, Ralph  93  Roscoe  1
ACHISON, Rev. John  125 Argyle Pastor 1
ACHISON, Rev. John  126   
ADEE, Leata 72    
ALBANNIS, James 62    
ALCOTT, Joseph  68    
ALDICH, Emelin Marion 65    
ALEXANDER, C. E,  72    
ALEXANDER, Nettie 70    
ALLABEN, Wilson 73    
ALLAN, Robert 54    
ALLEN, Clocina  66    
ALLEN, Cloena 63    
ALLEN, Jessie (m) 76    
ALLEN, Ruby M.  72    
ALLEN, William  54    
ANDERSON, Mr. 87    
ANDERSON, Warren  89    
ANDREW Charles  62  Harlem Argyle 1
ANDREW David  5,4 Harlem Argyle 1
ANDREW David  56  Harlem Argyle 1
ANDREW, Adela L.  73    
ANDREW, Archibald 68    
ANDREW, Charles 107   
ANDREW, Charles 47    
ANDREW, Charles, Est. 32    
ANDREW, Charles, Est. 37    
ANDREW, David 106   
ANDREW, David 107   
ANDREW, David 48    
ANDREW, David 50    
ANDREW, David 52    
ANDREW, David 55    
ANDREW, Dorothy 71    
ANDREW, Dorothy 72    
ANDREW, H.  60f   
ANDREW, Hugh T. 123   
ANDREW, Hugh T. 125   
ANDREW, Hugh  106 Harlem Argyle 1
ANDREW, Hugh  63    
ANDREW, J.  12f   
ANDREW, Janet 62    
ANDREW, John  33  Caledonia PO Caledonia Station  2
ANDREW, John  35    
ANDREW, John  36    
ANDREW, John  37    
ANDREW, John Sr.  44    
ANDREW, John  53    
ANDREW, John  55    
ANDREW, John  56    
ANDREW, John  60    
ANDREW, John  60f   
ANDREW, John  62    
ANDREW, John  68    
ANDREW, John  78    
ANDREW, John  88    
ANDREW, John  89    
ANDREW, John  96    
ANDREW, John  102   
ANDREW, John  107   
ANDREW, Mariah  98    
ANDREW, Martha  70    
ANDREW, Mary  53    
ANDREW, Mary  62    
ANDREW, Mathew J. 92    
ANDREW, Matthew 69    
ANDREW, Matthew 73    
ANDREW, Miss Maria  63    
ANDREW, Mrs. David  50    
ANDREW, Ruth  73    
ANDREW, Thomas  107   
ANDREW, Thomas  36    
ANDREW, Thomas, Est.  32    
ANDREW, Thomas, Est.  33    
ANDREW, Welcome 113   
ANDREW, William 54    
ANDREW, William 60f   
ANDREW, Mathew  102   
ANDREWS, Richard M. 72    
ANDREWS, Thomas Est.  13    
ARGYLE, Duke of 11    
ARGYLE, Duke of 15    
ARGYLE, Duke of 16    
ARGYLE, Duke of 165   
ARGYLE, Marquis of  9   
ARGYLL, Duke George William 28    
Argyle, Town Name       88   
ARMOUR, A. D. 54    
ARMOUR, Abner 113   
ARMOUR, Alison V. 14    
ARMOUR, Archibald 62    
ARMOUR, Archibald 65    
ARMOUR, Archibald 85    
ARMOUR, Archibald 86    
ARMOUR, Archie  48    
ARMOUR, Archie  64    
ARMOUR, C. C  138   
ARMOUR, C.  60f   
ARMOUR, Charles Jr. 140   
ARMOUR, Charles 59    
ARMOUR, Charlotte 53    
ARMOUR, George  12    
ARMOUR, George  14    
ARMOUR, George  36    
ARMOUR, George  I3    
ARMOUR, Harvey B. 138   
ARMOUR, James 12    
ARMOUR, James 16    
ARMOUR, John  12    
ARMOUR, John  13    
ARMOUR, John  14    
ARMOUR, John  30    
ARMOUR, John  36    
ARMOUR, John  40    
ARMOUR, Mary  59    
ARMOUR, Mrs. C. C.  138   
ARMOUR, Mrs. George 14    
ARMOUR, Mrs. Robert 95    
ARMOUR, Mrs.  59    
ARMOUR, Philips 138   
ARMOUR, Robert  35    
ARMOUR, Robert  36    
ARMOUR, Robert  55    
ARMOUR, Robert  94    
ARMOUR, 12f   
ARMOUR, 15    
ARMOUR, 153   
ARMOUR, 32    
ARMOUR, 34    
ARMOUR, 75    
ARMOUR. James 13    
ARMOUR. 77    
ARMSTRONG,  61  Harlem  Sec 33  1
ARNOTT, John  91    
ATWOOD, Harriet 70    
AUSTIN, C. H. 90    


BABCOCK, Charles  32    
BABCOCK, Charles  64    
BABCOCK, Henry  32    
BABCOCK, Mr.  37    
BABCOCK, Rebeca 65    
BABCOCK, Warren (2) 65    
BABCOCK, Warren 65    
BABCOCK,  153   
BABCOCK,  33    
BABCOCK,  51    
BALDWIN, Mrs. 68    
BARMORE, Ella A.  73    
BARNES, George R. 132   
BARNES, George R. 137   
BARNES, Isabella (Ralston)  60f   
BARNES, Joseph  136   
BARNES, Joseph  137   
BARNES, Joseph  60f   
BARNES, Mrs. Joseph 136   
BARNES, Mrs. Joseph 167   
BARNES, Mrs. Joseph 60    
BARNES, Ralph   137   
BARNUM, Miss  45    
BARTHOLOMEW, Anna 74    
BARTHOLOMEW, Curtis:  65    
BARTHOLOMEW, E. S.  90  Harlem Sec 30 1
BARTHOLOMEW, Nelson 64    
BARTHOLOMEW, Phidelia 65    
BARTHOLOMEW,  63    
BARTLETT, Miss  64    
BATES, Ann Elisabeth  71    
BATES, Ann Eliza  70    
BATHRICK Helen  64    
BATHRICK Martin 64    
BATHRICK Mary Electa  54    
BATHRICK, Friend  64    
BATHRICK, Susan 64    
BATHRICK, 67    
BEARS, E. J.  79    
BEARS, Sarah  70    
BEEBE, Capt. L. C.  110   
Beloit, town name  .  93   
Belvidere, town name   . 93    
BENEDICT, James 64    
BENNETT, Florence 77    
BEYNON J. V,  92    
Big Thunder 41    
BIGGINGS, Nancy 61    
BILLINGS, Mr. 97    
BIRDSALL, Janet (Giffen)  37    
BIRDSALL, 61    
BLACK, Miss 70    
BLAIR, Darwin 61    
BLAIR, Jennie 71    
BLAIR, Laura  72    
BLAIR, Mathew 59    
BLAKE, Emma J.  72    
BOOMAUR, J. W.  69    
BOOMHOUR, J., W.  70    
BOOWEY, 59    
BOSARD, W. R. 72    
BRECKENRIDGE, Andrew  54    
BRECKENRIDGE, Edward  60f Guilford sec 9  1
BRECKENRIDGE, Edward  75    
BRECKENRIDGE, Hugh  55    
BRECKENRIDGE, James 54    
BRECKENRIDGE, Margaret  68    
BRECKENRIDGE, Mrs., Edward  75    
BRECKENRIDGE, Rev. James  15    
BRECKENRIDGE, Rev. James  17    
BRECKENRIDGE, Robert R. 72    
BRECKENRIDGE, T. L. 61    
BRECKENRIDGE, 52    
BRECKENRIDGE, Thomas L. 51    
BROWN, J. 60f   
BRISBAN, Mary 68    
BRONZE, Rev.  37    
BROOKS, Amos  76    
BROWN,  63    
BROWN,  65    
BROWN,  87    
BROWN, Agnes (Hamilton) 79    
BROWN, Agnes (Kelley) 59    
BROWN, Alexander  77    
BROWN, Arch'd.  28    
BROWN, Arch'd.  54    
BROWN, C. T.  107   
BROWN, C. T.  71    
BROWN, C. 60f Caledonia sec 7 2
BROWN, Charles  15    
BROWN, Charles  155   
BROWN, Charles  55    
BROWN, Charles  59    
BROWN, Charles  74    
BROWN, Charles  106   
BROWN, D. 60f Caledonia sec 9 2
BROWN, David  79    
BROWN, Ebenezer Rev.  102   
BROWN, Edward 60f   
BROWN, Edward 103   
BROWN, Edward 157   
BROWN, Edward 60    
BROWN, Edward 77  Harlem Sec 15 1
BROWN, Edward 78    
BROWN, Elizabeth (Ralston)  15    
BROWN, Elizabeth  65    
BROWN, Ellen  152   
BROWN, Elvin  113   
BROWN, George 107   
BROWN, Golda  72    
BROWN, H. 60f Guilford sec 3  1
BROWN, Harriott 66    
BROWN, Helen  144   
BROWN, Helen  15    
BROWN, Helen  16f   
BROWN, Hugh 79    
BROWN, J. A.  92    
BROWN, Jane 65    
BROWN, Janet  65    
BROWN, James  28  Guilford sec 3  1
BROWN, James  79    
BROWN, Margaret (Brown)   77    
BROWN, Margaret (Ralston) 74    
BROWN, Margaret 77    
BROWN, Margrete 72    
BROWN, Martha 66    
BROWN, Robert 54    
BROWN, Robert 55    
BROWN, Thomas   102   
BROWN, T. 60f Caledonia sec 8 2
BROWN, Thomas   152   
BROWN, Thomas   55    
BROWN, Thomas   71    
BROWN, Thomas   74    
BROWN, William  77  Caledonia sec 36  2
BROWN, William  78  Harlem Sec 13 1
BROWN, William  107   
BRUCE, Robert 28    
BRUNER, Malcolm 90    
BRUNER, Malcom  70  Harlem Sec 22 1
BRUNNER, Miron  72    
BUDD, Adelia E. 72    
Buffalo Bill, 836   
BUPKMAN, Gertrude E.  72    
BURCH, Charlotte  68    
BURDICK, Mr.  105 Caledonia station 2
BURNS, Robert 3   
BURNS. Robert 2   

         
CADY. Elias 64    
CAIN, Rev.  37    
CALDWELL, J.  60f   
CALDWELL, John (elder)  82    
CALDWELL, John  50    
CALDWELL, John  53    
CALDWELL, John  57    
CALDWELL, John  81    
CALDWELL, John  82    
CALDWELL, Margaret  53    
CALDWELL, Mrs. (M of John)?   50    
CALDWELL, Mrs. John 50    
CALDWELL. James 54    
CAMERON, Alex   60    
CAMPBELL, Mary  2   
CAMPBELL, 4   
CANARY, Myrtle  70    
CARPENTER, Frank A. 70    
Cemetery, first, Oak Grove         102   
Cemetery, Scottish, of  Willow Creek       102    
CHAMBERLAIN, Mr.  91    
CHAMBERLAIN, Mrs. 81    
CHAMBERLAIN, Mrs. 91    
CHAMBERLIN, Maggie  72    
CHANDLER, Julia 72    
CHAPEL, Thomas  85    
CHAPMAN, Dillie E.  72    
CHAPMAN, Dillie 70    
CHAPMAN, Belle  72    
Church Service, First       94   
Church, First Elders        51   
Church, Log School        51   
Church, Pew Chart         61   
Church, Willow Creek, Charter    53    
CLARK, Daniel 90    
CLARK, Mark 107   
CLARKSON, Grace 71    
CLARKSON, Mr. 91    
CLINE, Marcia Louise  69    
CLINE, Mr.  69    
COCHRAN, James  61    
COLBURN, J. R.  68    
COLE, Mr. 97    
COLE, Nancy 64    
COLUMBA, St.  8   
COLVILLE, Agnes (McKay) 78    
COLVILLE, Agnes 73    
COLVILLE, Hazel 71    
COLVILLE, Robert  78    
COLVILLE. Robert  60f   
CONDON, 91    
COOK, A. J. 70    
COOK, Mr. 87    
COOK., Mr.  86    
COONEY, John  90    
COOPER. 59    
CORDINER, Matthew 54    
CORNWELL, Adellia 72    
CORNWELL, 71    
CORNWELL. J. A. 91  Caledonia PO Argyle 2
County Rair, First  94   
Courting   102   
CRAIG, Abbie Jewett 74    
CRAIGE, Capt. 79    
Creamery, Argyle  106    
CRITES. Delia 70    
CROSSMAN, 0. M.,  64    
CROSSMAN, A.  60f   
CROSSMAN, Alma  64    
CROSSMAN, Fernando  64    
CROSSMAN, Fernando  66    
CROSSMAN, Silas 65    
CROSSMAN, William 61    
CUMMINGS, Angus 50    
CUMMINGS, Angus 7i    
CUMMINGS, Maud  72    
CUMMINGS, Robert  113   
CUMMINGS, Robert  92    
CUNNINGHAM, Hugh  91    
CUNNINGHAM, William 91    


DANLEY, Miss Lucy 68    
DART, Caleb 64    
DART, Calvin  64    
DART, Ornon 64    
DART, Susannah  64    
DARVILLE, John  90    
DATY, Samuel P.  93   
DEAN, Daisy   72    
Dedication, to Young People   107    
DEGROFF, Mr.  91    
DELL, George A, 90    
DODGE, Almond 64    
DODGE, Ethel  72    
DODGE, Samuel 70    
DODRIDGE, 143   
DOOLITTLE, Alonza P.  90    
DOOLITTLE, Edwin  90    
DOOLITTLE, Russell  90  Harlem sec 18 1
DOOLITTLE,  67    
DOWLING, William  92    
DRAIN, James  55    
DRAKE, Abraham  91  Caledonia sec 27  2
DRESSER,  61    
DROWN, Charles  96    
DRUMMOND, 48    
DUFFY, Mary Ann 66    
DUNLOP, Alexander 54    
DUNLOP, Robert  54    
DYER, Horace  32  Harlem sec 25 1
DYER, Horace  44    
DYER, Horace  86    
DYER, Horace  87    


EARLY, George 86    
EASTON, Dr.   103   
EASTON, Dr. T. C.   101   
EDGERTON, Mae 72    
EDGERTON, 71    
Elizabeth, Queen  15    
ELLIOT, Blanch  7C,   
ELPERTS, Edith  70    
ELY , Ben E. S. 73    
ELY, Ben E. S,  83    
ELY, Laura. 71    
ELY, Rev, D. E. S.  60f   
ELY, Rev. Ben E. S, 158   
ELY. Rev. Ben E. S. 157   
EMERSON,  91    
EMERSON,  95    
EMERY, Pearl  73    
ENOCH 67    
ENOCH, Abraham  68    
ENOCH, Hiram  69    
ENOCH, John T.  68    
ENOCH, Mary 68    
ENOCH,  153   
ENOCH,  32    
ENOCH,  33    
ENOCH,  60f   
ENOCH,  98    
ENOCH:  97    
ENSIGN, Emmeline  64    
ENSIGN, T. G. 68    
ERICKSON, W. S. 72    
ESSINGTON, A. V,  74    
EVENS, Capt,  79    


FABRICK, L .A.  93  Harlem Station  1
FALCONER, 75    
Farm Life  95    
Farm Equipment 95    
FATHERINGHAM, Kate  72    
FERGUSON, Alexander 62    
FERGUSON, Alexander 67    
FERGUSON, Ellen 53    
FERGUSON, Ellen 62    
FERGUSON, James 62    
FERGUSON, James 67    
FERGUSON, James 68    
FERGUSON, James 98    
FERGUSON, James 105   
FERGUSON, Mary Jane 63    
FERGUSON, Mary Jane 67    
FERGUSON, Mr. 83    
FERGUSON, Mrs.  155   
FERGUSON, William 35  Harlem sec 25 1
FERGUSON, William 53    
FERGUSON, William 55    
FERGUSON, William?  60f   
FERGUSON, William 66    
FERGUSON, William 79    
FERGUSON, William 94    
FISHER, John L. 90    
FLEMING, Donald 70    
FLEMING, James  55    
FLEMING,  75    
FOLTZ, Rachel 72    
FORTE, Rev. 37    
FOSTER, E. V. 72    
FOUNTAIN, 95    
FRAIN, Rev. John G. 54    
FRANK,  94    
Franz Ferdinand, Austrian Archduke  103   
FRAST, May  72    
FROST, Miss 70    


GALBRAITH, Cristina 39    
GALE, Capt. 50    
GARLICK, Miss 64    
Geography Lesson, Musical    98    
George III, King of England 147   
GIFFEN, Alexander 62    
GIFFEN, Alexander 66    
GIFFEN, Andrew  34    
GIFFEN, Andrew  35    
GIFFEN, Andre 37    
GIFFEN, Andrew  48    
GIFFEN, Andrew  53    
GIFFEN, Andrew  70    
GIFFEN, Mrs., Andrew  35    
GIFFEN, Mrs., Andrew  102   
GIFFEN, James 54    
GIFFEN, James 61    
GIFFEN, Janet 37    
GIFFEN, Janet 45    
GIFFEN, Janet 51    
GIFFEN, Janet 53    
GIFFEN, John  35    
GIFFEN, John  48    
GIFFEN, John  54    
GIFFEN, John  62    
GIFFEN, John  101   
GIFFEN, Margaret (Harvey) 37    
GIFFEN, Mary Ann  62    
GIFFEN, Mary Ann  66    
GIFFEN, Mary Ann  70    
GIFFEN, Wilbur  140   
GIFFEN, William 37    
GILSON, Eliza 66    
GILSON, Eliza 67    
GILSON, Elvira  68    
GILSON, Helen 66    
GILSON, Henry 67    
GILSON, Margaret  66    
GILSON, Margret 67    
GILSON, Mary Ann  67    
GLENN, Mary 73    
GOODHUE, Josephene  70    
GORDON, James 54    
GORHAM, 69  Caledonia 2
GOULD, Hugh 16    
GRANT, Gen, 89    
GRANT, John C,  70    
GRATTON, Martha 73    
GRAY, Dr, 11    

         
GREELEY, Solomon  91    
GREENLEE, See GREENLEES     
GREENLEE, 12f   
GREENLEE, Misses (D of John)  37    
GREENLEE, Mrs., (M of Peter)  50    
GREENLEE, (U of George Picken)  34    
GREENLEE, Ann 45    
GREENLEE, Ann 49    
GREENLEE, Ann 65    
GREENLEE, Charles 39    
GREENLEE, Charles 64    
GREENLEE, Elizabeth 39    
GREENLEE, Elizabeth 45    
GREENLEE, Ellen 34    
GREENLEE, Ellen 53    
GREENLEE, Ellen 64    
GREENLEE, Ellen 65    
GREENLEE, Ellen (Brown) 152   
GREENLEE, Ellen (see Helen)     
GREENLEE, George  105   
GREENLEE, George  4   
GREENLEE, George  39    
GREENLEE, George  41    
GREENLEE, George  45    
GREENLEE, George  56    
GREENLEE, George  64    
GREENLEE, George  96    
GREENLEE, Helen 31    
GREENLEE, Helen 32    
GREENLEE, Helen 44    
GREENLEE, Helen (Brown) 15    
GREENLEE, Helen (Brown) 48    
GREENLEE, Helen (Brown) 144   
GREENLEE, Helen (see Ellen)     
GREENLEE, Hugh  62    
GREENLEE, Hugh  96    
GREENLEE, J,  12f Caledonia sec 6 2
GREENLEE, J,  60f   
GREENLEE, J, C, 87    
GREENLEE, J, R, 115   
GREENLEE, James 51    
GREENLEE, James 59    
GREENLEE, James 76    
GREENLEE, James 80    
GREENLEE, James C,  107   
GREENLEE, James Jr, 107   
GREENLEE, James R,  113   
GREENLEE, James Sr, 106   
GREENLEE, James, Est.,  59    
GREENLEE, Jane  62    
GREENLEE, Jane  106   
GREENLEE, Janette 48    
GREENLEE, Jeanette  39    
GREENLEE, John  15?33   
GREENLEE, John (por.) 16f   
GREENLEE, John  39?49   
GREENLEE, John  52    
GREENLEE, John  53    
GREENLEE, John  55    
GREENLEE, John  56    
GREENLEE, John  64    
GREENLEE, John  65    
GREENLEE, John  77    
GREENLEE, John  98    
GREENLEE, John Sr,   141?157    
GREENLEE, Mrs. John (por.)  16f   
GREENLEE, Mrs.,, John 17    
GREENLEE, Mrs. John 39    
GREENLEE, John (Jr,)  39    
GREENLEE, John (Jr,)  48    
GREENLEE, John Jr,) 64    
GREENLEE, John A, 92    
GREENLEE, Margaret (Picken) 76    
GREENLEE, Margret 70    
GREENLEE, Marion (Montgomery)   69    
GREENLEE, Martha  39    
GREENLEE, Martha  44    
GREENLEE, Martha  45    
GREENLEE, Martha  53    
GREENLEE,  Martha 79    
GREENLEE, Mary  63    
GREENLEE, Peter 50    
GREENLEE, Peter 53    
GREENLEE, Peter 63    
GREENLEE, Peter 66    
GREENLEE, Mrs.,, Peter  50    
GREENLEE, Robert  59    
GREENLEE, Robert  60f   
GREENLEE, Robert  69    
GREENLEE, Robert  95    
GREENLEE, Mrs.,, Robert 59    
GREENLEE, Thomas  107 Caledonia sec 6 2
GREENLEE, Thomas  59    
GREENLEE, Thomas  63    
GREENLEE, William 63    
GREENLEE, William 66    
GREENLEE, Mrs.,, William  59    
GREENLEE William (2)  63    
GREENLEES, See GREENLEE     
GREENLEES, Edward 54    
GREENLEES, George 54    
GREENLEES, James  60f Harlem sec 15 1
GREENLEES, John 55    
GREENLEES, John 55    
GREENLEES, Katherine  59    
GREENLEES, Robert 55    
GREENLEES, Thomas 55    
GREENLEES, Thomas 60f   
GREENLEES, William  54  Caledonia sec 6 2
GREGORY,  63    
GREGORY, Catherine  64    
GREGORY, Elizabeth Ann  65    
GREGORY, Elizabeth Greenlee 49    
GREGORY Harvey  65    
GREGORY, Harvey 105   
GREGORY, Helen  49    
GREGORY, J, Harvey  64    
GREGORY, J, O,  39    
GREGORY, Mrs., J, D,  37    
GREGORY, Mrs. J, O, 39?49   
GREGORY, James O, 48    
GREGORY, James O, 49    
GREGORY, James O, 6?7   
GREGORY, James O, 64    
GREGORY, James O, 95    
GREGORY, Janette (Greenlee) 48    
GREGORY, Janette (Greenlee) 49    
GREGORY, Jeanette (Greenlee) 39     
GREGORY, Jehial 64    
GREGORY, Jeihal 78    
GREGORY, Lidia  65    
GREGORY, Mary 65    
GREGORY, Mary V,  65    
GREGORY, Mary Victoria  64    
GREGORY, Susan C, 70    
GREGORY, Susan C, 71    
GREGORY, Susannah 65    
GREGORY, Wilbur J,  49    
GRIFFITH, Albert  107   
GRIFFITH, D, W, 5   
GRIFFITH, Lena  72    
GUILKERSON, 91    
GUNN, Bessie (Ralston)  81    
GUSHERIE, Mr, 68    

         

HAIGHT, See HIGHT     
HALL, James 54    
HALLEY, Daniel  90    
HAMILTON, Agnes 79    
HAMILTON, James 91    
HAMILTON, Sir William 98    
HARDY, Rena 70    
Harlem, village name    93   
HARRIS, Lucy Hannah 65    
HARRIS, Oney A, 65    
HARVEY, 143   
HARVEY, D, S, 107   
HARVEY, D, G, 108 Harlem Argyle PO  1
HARVEY, Elizabeth B,  92    
HARVEY, James A,  101   
HARVEY, Margaret  37    
HARVEY, Margaret  63    
HARVEY, Margret 67    
HARVEY, Mary  53    
HARVEY, Mary  66    
HARVEY, Mary G, 73    
HARVEY, Mathew  60f   
HARVEY, Mathew  67,   
HARVEY, Mathew  67    
HARVEY, Mathew  98    
HARVEY, Robert  63    
HARVEY, Robert  67    
HARVEY, Robert  11?15   
HARVEY, Susan J,  63    
HARVEY, Susan Jane  67    
HARVEY, William 35  Harlem sec 23 1
HARVEY, William 37    
HARVEY, William 46    
HARVEY, William 60f   
HARVEY, William 106   
HARVEY, William 107   
HARVEY, William 157   
HARVEY, Mrs, William  37    
HARVEY, Mrs, Will 51    
HASKINS, INS, Amos  90    
HAVENS, Henrietta 63    
HAYWOOD, Jonathon 69    
HEFFRAN, James  90    
HENDERSON,  75    
HENDERSON,  95    
HENDERSON, David B. 76    
HENDERSON, Ellen (Ralston)  103   
HENDERSON, John  51 Caledonia  sec 28 2
HENDERSON, Lionel 51    
HENDERSON, Mrs. Lionel  51    
HENDERSON Lionel  53    
HENDERSON, Margaret 53    
HENDERSON, Robert 51  Caledonia  sec 21 2
HENDERSON, Robert 60f   
HENDERSON, Robert 86    
HENDERSON, Robert 91    
HENDERSON, Robert 98    
HENDERSON, Robert 103   
HENDERSON, Robert 106   
HENDERSON, William  102   
HERRICK H. J. 68    
HERRICK, Miss Hanna 67    
HICKBEE, Mary Jane  67    
HICKOK, Harrice 65    
HICKOK, Jane  65    
HICKOK, Mary  65    
HICKOK, Olive 6.6   
HICOCH, 64    
HIGBEE, George  66    
HIGHBEE, David  d86   
HIGHT (HAIGHT), Mrs.  .94   
HIGHT (HAIGHT),Daniel S .94   
HIGHT (HAlGHT), Mr. .94   
HILL, 75    
HOALT, Mr.  91    
HOGARTH, David  55    
HOGARTH, David  59    
HOHENBERG, Duchess of 108   
HOLDRIDGE,  134   
HOMES, Julia P. 70    
HOPKINS, George H.  90    
HORTON. G. U. 68    
HOUSER, Harold  113   
HOWIE, David  60f   
HOWIE, David  63    
HOWIE, David  66    
HOWIE, David  98    
HOWIE, Janet  53    
HOWIE, John 63    
HOWIE, John 66    
HOWIE, Martha 57    
HOWIE, Mathew 101   
HOWIE, Mathew 105   
HOWIE, Mathew 50    
HOWIE, Mathew 63    
HOWIE, Mathew 66    
HOWIE, Mathew 98    
HOWIE, Mathew, Sr.  57    
HOWIE, Miss (S of Robert) 46    
HOWIE, Mrs. (M of Robert) 35    
HOWIE, Mrs. Janet 35    
HOWIE, Mrs. Mathew  50    
HOWIE, R. 12f   
HOWIE, Rev. M. F. 141?151   
HOWIE, Rev. Matthew 56    
HOWIE, Robert 34  Harlem sec 26 1
HOWIE, Robert 35    
HOWIE, Robert 37    
HOWIE, Robert 46    
HOWIE, Robert 51    
HOWIE, Robert 52    
HOWIE, Robert 53    
HOWIE, Robert 55    
HOWIE, Robert 60+   
HOWIE, Robert 61    
HOWIE, Robert 83    
HOWIE, Robert 102   
HOWIE, Robert 105   
HOWIE, Robert 157   
HOWIE, Robin  83    
HOWIE, Samuel 35    
HOWIE, Samuel 36    
HOWIE, Samuel 53    
HOWIE, Samuel 55    
HOWIE, William  66    
HUBBELL, Jennie 73    
HUIE, David 54    
HUIE, John  54    
HUIE, Peter 54    
HUIE, Robert  54    
HUIE, William 54    
HUNTER David  68    
HUNTER Miss Sarah 68    
HUNTER, Mary  70    
HUNTER, Sarah 69    
HUNTER, 67    
HUNTER, 75    
HUTCHENS, Amasa 68    
HUTCHINSON, Miss  45    
HUTCHIONS, Amasa  68    
HYATT, Edith  70    

         

IRUSELL, Jenny  72    
IRVINE, Robert  51    
IRVING, Amelia D. 73    


JACKSON, Alex 89    
JACKSON, Charles  89    
JACKSON, Jane 73    
JACKSON, Sylvester  89    
JACKSON, Thomas 89    
JEFFERY, George (Jr.) 64    
JEFFERY, George 60    
JEFFERY, George 64    
JEFFERY, Joseph 64    
JEFFERY, Robert 60    
JEFFERY, Samuel 64    
JENKES, 63    
JENKS, Joel 64    
JINKS, Miss L.  73    
JOHNSON, David  90    
JOHNSON, Jeremiah 90    
JOSLIN, Newell  106   
JOSLIN, Newell  89    


KELLEY Duncan 60f   
KELLEY, Agnes 59    
KELLEY, Alex  60    
KELLEY, Campbell  50  Caledonia sec 4 2
KELLEY, J. A. 92    
KELLEY, J.  60f.    
KELLEY, J.C.  91    
KELLEY, James 59  Caledonia sec 16  2
KELLEY, John A. 107 Caledonia sec 16  2
KELLEY, John A. 92    
KELLEY, John  59    
KELLEY, John  60    
KELLEY, L.  60f   
KELLEY, Mary J. 72    
KELLEY, Miss  70    
KELLEY, Robert  59    
KELLEY, Willie  113   
KELLEY, 75    
KELLEY. Charles 96    
KELLEY: Duncan  96    
KELLING, Mrs. L. B.   70    
KELLY, Charles  96    
KELLY, James  157   
KENT, (Father)  159   
KENT, Germanicus  94    
KENT, Rev. Aracus 94    
KERR, William 65    
KERR, William 72    
KERR, William 90    
KERR, 75    
KEWISH, Caraline  66    
KEWISH, John Henry  66    
KEWISH, Thomas  66    
KIMBALL, Siom H.  68    
KIMBLE, John C. 94    
KINGSLY, Dan  58    
KIRK Ellen  68    
KNIPP, Ed 134   
KNOX, Sarah 70    
KUHN, Homer 158   


LACHEY, 59    
LAING,    (See LING)      
LAING, Rev, Alexander 53    
LAING, Rev. Alexander 54    
LAING, Rev. Alexander 55    
LAKE, Thomas  68  Guilford sec 2  1
LAMB, James 64    
LAMBIE, Rev.  54    
LAMONT, David 60    
LAMONT, Hugh  101   
LAMONT, Hugh  68    
LAMONT, James 64    
LAMONT, James 68    
LAMONT, James 72    
LAMONT, James 98    
LAMONT, Mrs., Lamont  75    
LAMONT, Thomas  101   
LAMONT, Thomas  68    
LAMONT, Thomas  89    
LAMONT, Thomas  90    
LAMONT, 65    
LAMONT. David 75    
LANE, Dennis  89    
LANG, Colin 85    
LANG, Colin 91    
LANGWILL, J. S. 111   
LANGWILL, James 55    
LANGWILL, John  55    
LANGWILL, Major William G.  110   
LANGWILL, Major William G.  111   
LANGWILL, 75    
LAWER, Richard  85    
LIDDISTER, Ralph  86  Caledonia Station 2
LIGHTBODY, Janet  79    
LING    See LAING     
LING, Rev. Alexander  77    
LINNEL, J. M. 69    
LOCKEY, Lionel  90    
LOCKEY, Alex  90    
LOCKEY, John  105   
LOCKEY, John  39    
LOCKEY, 60f   
LOCKIE, Alice 66    
LOCKIE, Allison 63    
LOCKIE, Lionel  63    
LOCKIE, Lionel  66    
LONG, Ellen 66    
LONG, William 66    
LOURY, M. P.  68    
LOVE, Jabez 70    
LOVE, Jabez 75    
LOVE, James 65    
LOVE, Louisa  65    
LOVE, Sylvester 65    
LOVEJOY, Mary 72    
LOVEJOY,  96  Harlem sec 9  1
LOVERING, George  72    
LOVESEE, George 61    
LOVESEE, Mr., 46    
LUNDY, Anna 72    
LYMON Mrs., Carie H.  72    


MABIE, Harriet  70    
MABIE,  96  Harlem sec 17 1
MAC KINNON, Archibald 5   
MAC LEOD, Dr. Norman  3   
MAC TAVISH, Dugald  28    
MACINTYRE, John 54    
MACK, Steven  94    
MACKENZIE, DR.  84    
MACKENZIE,  85    
MACKINTYRE, Capt. 59    
MACLAUGHLIN, Rev. James 151   
MACLERAN, Ian 57    
MAGOON, Charles 90    
MAGOON, George  67    
MAGOON, Horace  86    
MAGOON, Horace  87    
MAGOON. Wilder  67  Harlem sec 36 1
MANNING, Charles  68    
MANNY,  95    
Map, First Log Cabin   13    
MARRIETT. F. W. 92    
MARTIN, Alfred  68    
MARTIN, John  53    
MARTIN, M. M. 72  Harlem - school teacher 1
MARTIN, M. M. 73    
MARTIN, Mrs. John 53    
MARTIN, 67    
MARTIN, 69    
MAXWELL, Robert 59    
M'BRIDE, Malcolm  55    
MCAFEE, Margret 71    
MC AVOY, Frank  90    
MC BRIDE, Mr. 41    
MC CARTHER, Amanda  68    
MC CARTHY, Catherine  72    
MC CATHRAN, H .60f    
MC CLURE Charles  140   
MC CLURE, Colin 140   
MC COLLOUGH,  75    
MC CORMICK, Cyrus 75    
MC CORVIE, Archie 107   
MC CORVIE, David  140   
MC CORVIE, Robinson 107   
MC COSH 96    
MC CRADIE, Archie 107   
MC CULLOCH, Helen (Thompson)76      
MC DERMAID, Daniel  85    
MC DERMAID, Daniel  86    
MC DONALD John R. 106   
MC DONALD John R. 65    
MC DONALD, A. 60f   
MC DONALD, Alexander  63  Harlem, Argyle PO 1
MC DONALD, Alexander (Jr.)  35    
MC DONALD, Alexander  34    
MC DONALD, Alexander  35    
MC DONALD, Alexander  53    
MC DONALD, Alexander  96    
MC DONALD, Andrew 35  Harlem,  Argyle PO  1
MC DONALD, Andrew 63    
MC DONALD, Andrew 66    
MC DONALD, Andrew 96    
MC DONALD, D. 60f Harlem sec 1  1
MC DONALD, David  96    
MC DONALD, David  98    
MC DONALD, Duncan 59    
MC DONALD, J. (2) 60f   
MC DONALD, J. R.  60f   
MC DONALD, J. R.  80    
MC DONALD, J. R.  96    
MC DONALD, J. 60f   
MC DONALD, James  35  Harlem sec 36 1
MC DONALD, James  63    
MC DONALD, James  66    
MC DONALD, John 35  Harlem sec 14 1
MC DONALD, John 63    
MC DONALD, John 66    
MC DONALD, John 107   
MC DONALD, Margaret 53    
MC DONALD, Mary   98    
MC DONALD, Miss 70    
MC DONALD, Mr., 66    
MC DONALD, Mrs. Howie 46    
MC DONALD, Mrs. 66    
MC DONALD, Robert 5   
MC DONALD, Robert 63    
MC DONALD, Robert 66    
MC DONALD, William  35    
MC DONALD, William  62    
MC DONALD, William  66    
MC DONALD, William  73    
MC DONALD, William  96    
MC DONALD,  4   
MC DONALD,  61    
MC DONALD,  69    
MC DONALD, J. R.  51    
MC DONALD. Mrs. Martha  59    
MC DONALD: John 96    
MC DONELL, Lula ? 73    
MC DUGAL, Dugal 59    
MC DUGAL, 75    
MC EACHRAN, Daniel  116   
MC EACHRAN, Mrs. Daniel 116   
MC EACHRAN, George  67  Caledonia sec 18  2
MC EACHRAN, Hugh  70    
MC EACHRAN, Hugh  76    
MC EACHRAN, Mrs. Hugh 76    
MC EACHRAN, J. B. 76    
MC EACHRAN, J. B. 71    
MC EACHRAN, James 36  Caledonia sec 16  2
MC EACHRAN, James 63    
MC EACHRAN, John  36  Harlem, PO Argyle 1
MC EACHRAN, Mrs. John 36    
MC EACHRAN, John  37  Caledonia sec 9 2
MC EACHRAN, John  60f   
MC EACHRAN, John  85  Caledonia sec 9 2
MC EACHRAN, John  157 Caledonia sec 8 2
MC EACHRAN, Katie 72    
MC EACHRAN, Martha  64    
MC EACHRAN, Mrs. Sarah  116   
MC EACHRAN, See MCKECHRAN     
MC EACHRAN, T. E. 116   
MC EACHRAN, Wilbur H. 115   
MC EACHRAN, Wilbur H. 116   
MC EACHRAN. Andrew  63    
MC EACHREN, Mr. 17    
MC FADGEN, Elseph 57    
MC FARLAND, 67  Harlem, PO Argyle 1
MC FARLANE, Andrew  60f   
MC FARLANE, William 54    
MC GAW, Colin 140   
MC GAW, Walter  140   
MC GAW, William 140   
MC GEACHIE, James 86    
MC GEACHIE, 75    
MC GONIGAL  75    
MC GONIGAL, John  72    
MC INTYRE,  75    
MC ISAAC, Lachan  29    
MC KAY Kenneth  125   
MC KAY, Agnes 50    
MC KAY, Agnes 78    
MC KAY, Alexander 50  Harlem, PO Argyle 1
MC KAY, Flora 50    
MC KAY, John  50    
MC KAY, Mrs. Neil 50    
MC KAY, Neil (Jr.)  50    
MC KAY, Neil  50    
MC KAY, Robert  50    
MC KECHRAN, Archibald 65    
MC KECHRAN, George  65    
MC KECHRAN, James 65    
MC KECHRAN, John  65    
MC KECHRAN, See MC EACHRAN      
MC KERRELL, 59    
MC KINZIE, Martin 98    
MC KNIGHT, Henry F. 90    
MC LAREN, 75    
MC LARTY, Alexander 62    
MC LARTY, Alexander 66    
MC LARTY, Elizabeth 66    
MC LARTY, Elizabeth 62    
MC LARTY, Helen 66    
MC LEE, L. M. 96    
MC MICHAEL, Hugh  09    
MC MICHAEL, HUGH  90    
MC MICHAEL, Neil  59    
MC MICHAEL, Neil  60    
MC MICHAEL, Neil  60f   
MC MILLAN , James 85    
MC MILLAN, Dan. 60f   
MC MILLAN, Daniel 66    
MC MILLAN, John 85    
MC MILLAN, Mathew 60f Caledonia PO  2
MC MILLAN, Mathew 78    
MC MILLAN, Watson 96    
MC NAIR Alex. 60f   
MC NAIR Alexander 32  Caledonia sec 7 2
MC NAIR, Alexander  50    
MC NAIR,  51    
MC NAIR, Alexander  51    
MC NAIR, Alexander  60    
MC NAIR, Archie 50    
MC NAIR, Elizabeth  50    
MC NAIR, James  51    
MC NAIR, Mary 53    
MC NAIR, Mrs., Archie 50    
MC NAIR, Mrs.,  50    
MC NAIR,  75    
MC NAIR,  153   
MC NEILA8iE, William  60f   
MC NEILAGE, Daniel  89    
MC NEILAGE, Daniel  90    
MC NEILAGE, William 91  Caledonia Station 2
MC PHAIL, Alex. 60f Guilford sec 1  1
MC PHAIL, Alexander 75    
MC PHAIL, 157   
MC PHERSON, 6   
M'DONALD, James 54    
M'DONALD, John  55    
MEACH, Mary E.  70    
MEARS, Miss 64    
MEARS, Mr.  77    
MEARS, Mr., 913   
M'GUINNES, Robert 55    
MILLER, Mr. 68    
MILLER, Mr. 97    
MILLER, Mr. 98    
MILTON. 143   
MITCHELL, J.  60f   
MITCHELL, James 55  Caledonia Station 2
MITCHELL, James 75    
MITCHELL, Mrs., James 75    
MITCHELL, Janet 59    
MITCHELL, Janett  65    
MITCHELL, John  59    
MITCHELL, John  65    
MITCHELL, Maggie  70    
MITCHELL, Mrs. wid./o,(Armour)  59    
M'NAUGHT, Thomas  54    
MONTANNA, Mr. 91    
MONTGOMERY, Andrew  75    
MONTGOMERY, Edward  102   
MONTGOMERY, Elizabeth 53    
MONTGOMERY, James 50  Caledonia sec 1 2
MONTGOMERY, James 53    
MONTGOMERY, James 55    
MONTGOMERY, James 69    
MONTGOMERY, Jane  71    
MONTGOMERY, John  101   
MONTGOMERY, John  50    
MONTGOMERY, John  67    
MONTGOMERY, Margaret  73    
MONTGOMERY, Marion (f)  69    
MONTGOMERY, Rev. John E.  92    
MONTGOMERY, Rev. John 58    
MONTGOMERY, Robert  51  Harlem sec 34 1
MONTGOMERY, Robert  55    
MONTGOMERY, Robert  60f   
MONTGOMERY, Robert  96    
MONTGOMERY, William 50    
MONTGOMERY, Mrs. Andrew 75    
MOORE, William A. 90  Caledonia sec 8 2
MORGAN, Amie  72    
MORGAN, Henry 89    
MORGAN, Henry 91    
MORGAN, Robert  91    
M'TAVISH, William 54    
MURCHY, Archibald 55    
MURCHY, Daniel  55    


NELSON, David 159   
Neighbors "calie"   104    
NEWTON, Belle 72    
New Year Celebration  103    
NICHOLSON,  75    
NOBLE, Miss Ema L.  68    
NORTON Rev. 47    
NORTON, Rev.  53    
NORTON, Rev.  57    
NYE, Julia  73    

O'CONNER, Katie F.  101   
OLMSTEAD Mr.  69    
OLMSTEAD, Mr. 68    


PANGBURN, Cynthia 63    
PANGBURN, Evelin Amanda 63    
PANGBURN, Howard  62    
PANGBURN, John  62    
PANGBURN, Sarah Maria 63    
PARK Elizabeth  50    
PARKER, Martha (Greenlee) 37    
PARKER, Martha (Greenlee) 45    
PARKER, Martha (Greenlee) 47    
PARKER, Frank 47    
PARKER, George  47  Caledonia, PO Poplar Grove  2
PARKER, George  65    
PARKER, George  90    
PARKER, John W. 90    
PARKER, John  47  Harlem sec 28 1
PARKER, John  65    
PARKER, Miss  68    
PARKER, Mr. 45    
PATERSON, Archd.  55    
PATTERSON,  93    
PATTON, Prof. F. L. 83    
PEARSON, Arthur 138   
PEARSON, Capt.  35    
PEARSON, Pauline  70    
PEARSON, Rev. M. L. 137   
PEARSON, Wendell  107   
PEARSON, Wendell  137   
PENNAMIN, Lawrence W. 120   
PENNIMAN, Dr. David B.  118   
PENNIMAN, Lawrence W. 118   
PENNIMAN, Mrs. David B. 118   
PERSHING, Gen.  136   
PICKEN, Alexander Jr. 55    
PICKEN, Alexander 55  Harlem, PO Argyle 1
PICKEN, Alexander 62    
PICKEN, Alexander 67   
PICKEN, Archd.  55  Caledonia Sta.  2 
PICKEN, Archibald 62    
PICKEN, Archie  102   
PICKEN, Archie  65    
PICKEN, Charles 51    
PICKEN, Charles 57,   
PICKEN, Charles 60    
PICKEN, Charles 62    
PICKEN, Charles 64    
PICKEN, Charles 65    
PICKEN, Charles 95    
PICKEN, David 129   
PICKEN, David 76    
PICKEN, David 79    
PICKEN, Elizabeth 46    
PICKEN, Ellen 63    
PICKEN, Ellen 66    
PICKEN, Francis 129   
PICKEN, George  105   
PICKEN, George  106   
PICKEN, George  34    
PICKEN, George  36    
PICKEN, George  47    
PICKEN, George  53    
PICKEN, George  65
PICKEN, George  60f   
PICKEN, George  63    
PICKEN, Helen 98    
PICKEN, Hugh  51  Harlem, PO Argyle 1
PICKEN, Hugh  67    
PICKEN, J. A., Est. 13    
PICKEN, J. Sr.  60f   
PICKEN, James Jr. 157   
PICKEN, James Jr. 60f   
PICKEN, James 34  
PICKEN, James 35  Harlem sec 14 1
PICKEN, James 51    
PICKEN, James 55    
PICKEN, James 70    
PICKEN, James 71    
PICKEN, James 76    
PICKEN, Jane  65    
PICKEN, Janet 62    
PICKEN, Janet 67    
PICKEN, Jean  53    
PICKEN, Jenny 36    
PICKEN, John Francis  128   
PICKEN, John  36    
PICKEN, John  53    
PICKEN, John  60f Caledonia sec 18  2
PICKEN, John  76    
PICKEN, Margaret  51    
PICKEN, Margaret  76    
PICKEN, Martha  62    
PICKEN, Martha  64    
PICKEN, Martha  65    
PICKEN, Mary  46    
PICKEN, Mary  51    
PICKEN, Miss Marion 76    
PICKEN, Mrs. C. 60f   
PICKEN, Mrs. David  129   
PICKEN, Mrs. George 102   
PICKEN, Mrs. James (wid/o, McNair) 51     
PICKEN, Mrs. Marion 76    
PICKEN, Ralph 128   
PICKEN, Ralph 129   
PICKEN, William 54    
PICKEN, 88    
PICKEN. George  102   
PICKEN. John A., Est. 34    
PICKEN. John  54    
PINKERTON, James  55    
Picnic, first 'Fourth of July'  105    
PRATT, Lottie 70    
PRICE, Mary 73    
PRINZIP, Gavrilo  108   


RALSTON Mrs. Peter  51    
Railroad, to Argyle   67   
Railroad, Belvidere   87   
RALSTON, A. (2) 60+   
RALSTON, A. C.  60+ Harlem sec 15 1
RALSTON, A. J.  157   
RALSTON, A. J.  158   
RALSTON, A. J.  60f   
RALSTON, A. 60+   
RALSTON, Agnes  62    
RALSTON, Agnes  65    
RALSTON, Alex 102 Caledonia sec 20  2
RALSTON, Alexander  36  Harlem sec 15 1
RALSTON, Alexander  53  Caledonia sec 29  2
RALSTON, Alexander  74    
RALSTON, Alexander  80    
RALSTON, Alexander  91    
RALSTON, Andrew (1) 54    
RALSTON, Andrew (2) 54    
RALSTON, Ann Helen  65    
RALSTON, Bessie 72    
RALSTON, Bessie 91    
RALSTON, Carl 137   
RALSTON, Carlyle  92    
RALSTON, Charles  79    
RALSTON, Charles  80    
RALSTON, Colin  140   
RALSTON, Corp. Thomas J.  120   
RALSTON, Corp. Thomas J.  123   
RALSTON, Mrs. D.  60f   
RALSTON, D. C.  51  Harlem sec 22 1
RALSTON, D. C.  60f   
RALSTON, D. C.  80    
RALSTON, D. C.  82    
RALSTON, D. C.  105   
RALSTON, D. C.  117   
RALSTON, David C. 50    
RALSTON, David C. 60    
RALSTON, David C. 98    
RALSTON, David Jr.  53    
RALSTON, David Sr.  53    
RALSTON, David  36    
RALSTON, David  62    
RALSTON, David  66    
RALSTON, David  96    
RALSTON, Earl 34    
RALSTON, Edith  74    
RALSTON, Edward 73    
RALSTON, Elizabeth (McNair) 51    
RALSTON, Elizabeth  15    
RALSTON, Elizabeth  65    
RALSTON, Elizabeth, Sr. 53    
RALSTON, Ellen (Greenlee) 34    
RALSTON, Ellen  103   
RALSTON, Ellen  53    
RALSTON, Ellen  62    
RALSTON, Ellen  66    
RALSTON, Ernest 80    
RALSTON, G. 60?F    
RALSTON, Gavin (Jr.)  36    
RALSTON, Gavin  36  Caledonia sec 20  2
RALSTON, Gavin  53    
RALSTON, Gavin  55    
RALSTON, Gavin  90    
RALSTON, Gavin  95    
RALSTON, George 60  Caledonia sec 20  2
RALSTON, Glen 113   
RALSTON, Henry  105   
RALSTON, Henry  62    
RALSTON, Henry  66    
RALSTON, Isabella 60f   
RALSTON, Isabella 66    
RALSTON, Isabelle 86    
RALSTON, J. B.  96    
RALSTON, J. C. Jr.  132   
RALSTON, J. C.  92    
RALSTON, J. 60f   
RALSTON, James R. 81    
RALSTON, James  54  Guilford sec 3  1
RALSTON, James  60f   
RALSTON, Jane 53    
RALSTON, Jane 62    
RALSTON, Jane 65    
RALSTON, Janette  64    
RALSTON, John (elder) 16  Harlem sec 25 1
RALSTON, John (elder) 59    
RALSTON, John (elder) 60f   
RALSTON, John B.  63    
RALSTON, John B.  65    
RALSTON, John C.  81  Harlem sec 22 1
RALSTON, John Caldwell  63    
RALSTON, John G.  34    
RALSTON, John R.  92    
RALSTON, John 32    
RALSTON, John 36    
RALSTON, John 53    
RALSTON, John 54    
RALSTON, John 60    
RALSTON, John 63    
RALSTON, Margaret 53    
RALSTON, Margaret 74    
RALSTON, Mary Jane  66    
RALSTON, Mary 63    
RALSTON, Mary 72    
RALSTON, Mary 80    
RALSTON, Mary el    
RALSTON, Mathew 107   
RALSTON, Mathew 79    
RALSTON, Mrs. (MIL of J. Caldwell) 50     
RALSTON, Mrs. Gavin 36    
RALSTON, Mrs. J. R.   117   
RALSTON, Mrs. James 34    
RALSTON, Mrs. John  59    
RALSTON, Mrs. John  60    
RALSTON, Mrs. Walter  126   
RALSTON, Mrs. William 50    
RALSTON, Mrs. William 74    
RALSTON, Nancy (Biggings) 61    
RALSTON, P.   60f Harlem sec 34 1
RALSTON, Peter (Jr.)  64    
RALSTON, Peter (Jr.)  79    
RALSTON, Peter (Jr.)  80    
RALSTON, Peter  51  Harlem sec 15 1
RALSTON, Peter  53    
RALSTON, Peter  55    
RALSTON, Peter  63    
RALSTON, Peter  64    
RALSTON, Peter  65    
RALSTON, Peter  74  Manchester sec 38 2
RALSTON, Peter  80    
RALSTON, R. 60f   
RALSTON, Ray  73    
RALSTON, Robert (Jr.) 67  Harlem sec 22 1
RALSTON, Robert 36  Harlem sec 22 1
RALSTON, Robert 51    
RALSTON, Robert 53    
RALSTON, Robert 60f   
RALSTON, Robert 62  Caledonia sec 30  2
RALSTON, Robert 64    
RALSTON, Robert 65    
RALSTON, Robert 66    
RALSTON, Robert 67    
RALSTON, Robert 70    
RALSTON, Robert 90    
RALSTON, Robert 96    
RALSTON, Robert 98    
RALSTON, Robert 99    
RALSTON, Stuart A.  113   
RALSTON, T. 60f Harlem sec 10 1
RALSTON, Thomas 51  Harlem sec 14 1
RALSTON, Thomas 55    
RALSTON, Thomas 63    
Ralston, (Uncle) Tom J.    120   
RALSTON, W. D.  92    
RALSTON, Walter 126   
RALSTON, Walter 128   
RALSTON, William  34    
RALSTON, William  50    
RALSTON, William  51    
RALSTON, William  60f   
RALSTON, William  63    
RALSTON, William  65    
RALSTON, William  66    
RALSTON, William  74    
RALSTON, William  85    
RALSTON, William  91    
RALSTON, William(2) 60f   
RALSTON, William A., Est. 13    
RALSTON, William A. 65  Caledonia sec 18  2
RALSTON, William A. 157   
RALSTON, William D. 71    
RALSTON, Zilla  65    
RALSTON, Zillah 63    
RALSTON,  106   
RALSTON,  4   
RALSTON,  88    
RALSTON,  91    
RALSTON,  92    
RALSTON, Robert 61    
RALSTON. Caldwell 80    
RALSTON. Caldwell 81    
RALSTON. D. C.  60f   
RALSTON. James  34    
RALSTON. Janet (Lightbody)  79    
RALSTON. S. 60f   
RALSTON: William  36    
RANDALL, James (Squire) 87    
RANDALL, James  86    
RANDALL, Jonas  66    
RANDALL, Julia  66    
RANDALL, Squire, See James Randall      
RANDALL,  76    
READE, Charles  12    
REID, Alex. 60f Harlem sec 25 1
REID, Alexander 25    
REID, Alexander 50    
REID, Alexander 53    
REID, Alexander 54    
REID, Alexander 78    
REID, Alexander 88    
REID, Alexander, " Sandy"   76    
REID, Andrew  55    
REID, David 55    
REID, E. B. 107   
REID, E. B. 73    
REID, Elizabeth (Park)  50    
REID, Ellen 67    
REID, Frank 101   
REID, Hugh  35  Harlem sec 25 1
REID, Hugh  53    
REID, Hugh  55    
REID, Hugh  60f   
REID, Hugh  61    
REID, Hugh  78    
REID, Hugh  95    
REID, Hugh  34    
REID, James   50    
REID, James   60f   
REID, James   64    
REID, James   78    
REID, James S.  34  Harlem sec 24 1
REID, James S.  63    
REID, Janet   53    
REID, Jenny (Picken)  36    
REID, John  54    
REID, John  55    
REID, John  96    
REID, Margaret  63    
REID, Margaret  67    
REID, Margret 66    
REID, Mathew  54    
REID, Mrs. Hugh 34    
REID, Mrs. Hugh 53    
REID, William   54    
REID, William   55    
REID, William   59    
REID, William   60f   
REID, William H.  34  Caledonia sec 31  2
REID, William H.  63    
REID, William H.  66    
REID. Ellen 63    
REID. James S.  66    
REID. John  55    
REIDS,  51    
RENWICK,  87    
RENYOLDS, Dr. 91    
RHODES, Laura 72    
RICHARDSON,   96    
RICHIE,   75    
RISLOW, Agnes   74    
RISLOW, Agnes 72    
RISLOW. Agnes 73    
ROBERTS   118   
Rockford, city name        93    
RODES, Laura  70    
ROGERS, Howard  73    
ROSCOE, William 95    
Roscoe, town name         93   
RUEBLEN, Mark 93    
RYBURN, William 59    
RYBURN, William 60    
RYBURN, William 65    


     
SAYERS, Alvira  63    
SAYERS, Claira  63    
Schools, Argyle    72    
Schools, Brown  63   
Schools, Enoch  57   
Schools, Gregory  63   
Schools, Log  61   
Schools, McDonald House    66    
Schools, Stone  63   
Schools, West Lane  69   
Schools, Wyman  71   
SEGERLUND, Lester 113   
SESSION, Samuel 86    
SESSION, Samuel 87    
SEWELL, Isaac 91    
SHALLENBERGER, Dr.  87    
SHAW, Lizzie  71    
SHELDON. C. W.  68    
SHERMAN, Lola D.  110   
SIDDAL,   75    
SIDDAL, James   64    
SIDDALL, Daniel   65    
SIDDALL, James  65    
SIDDALL, Nancy  65    
SIDDLE, James   64    
SIDDLE, Mary Ann  64    
SIDDLE, Nancy   64    
SILL, Anna P.   48    
SILL, Anna P.   70    
SILLAR  88    
SILLAR, Donald  86    
SILLAR, Donald.   87    
SILLARS, Donald   76    
SILLERS, Don.   60f   
SILVERNAIL, Azalin  73    
Singing School, First    97    
SLATER, Edmund  65    
SMALL, Rev.   54    
SMITH Edgar W.  73    
SMITH Robert  51    
SMITH,  75    
SMITH, Alex   96    
SMITH, Alex.  60f   
SMITH, Andrew   107   
SMITH, Andrew   82    
SMITH, Arch.  60f   
SMITH, Archibald  63    
SMITH, Archie   79    
SMITH, Blanche  70    
SMITH, Daniel   50    
SMITH, Daniel   51    
SMITH, Daniel   53    
SMITH, Daniel   55    
SMITH, Mrs. Daniel  50    
SMITH, Mrs. Daniel  53    
SMITH, Mrs. Daniel  79    
SMITH, Donald 55    
SMITH, Dr.  102   
SMITH, Edgar W. 74    
SMITH, Flare  51    
SMITH, Flora  53    
SMITH, Hattie E.  72    
SMITH, Hugh   35    
SMITH, Hugh   79    
SMITH, Hugh   88    
SMITH, Jane   67    
SMITH, Jane (Greenlee)  106   
SMITH, John   53  Harlem sec 35 1
SMITH, John   60f   
SMITH, John   87    
SMITH, John   90    
SMITH, John   95    
SMITH, John   96    
SMITH, John   106   
SMITH, Joseph 52    
SMITH, Malancthon 90    
SMITH, Martha (Greenlee)  79    
SMITH, Mary 72    
SMITH, Mrs.   47    
SMITH, Robert 33  Harlem sec 26 1
SMITH, Robert 95    
SMITH, Robert 87    
SMITH, Robert 103   
SMITH, William  63    
SMITH, William  66    
Soldiers, Civil War   89   
Soldiers, World War I    110   
SMITH, Mary 77    
SMITH, R. 60f   
SMITH, R. G. Rev. 106   
SMITH, T. G. Rev. 105   
SMITH, Thomas G. Rev. 71    
SMITH, William  63    
SOVERIGN, Israel  37    
SPAFFORD, Charles 87    
SPAWN, H. J.  70    
Spelling Contests    98    
Spinning, Wool   104   
STEVENSON, Peter  76    
STEVENSON, Robert 5   
STEWART. John   11    
STEWART, John 15    
STRACHAN, Benjamin  65    
STRACHAN, William 65    
STRONG, W. B. 92    
STUART, Peter 5   
SULLIVAN, John  106   
SULLIVAN, John  107   
SULLIVAN. Andrew  ?90   
SWANSON, Josephine  70    
SWEENEY, Jerome 91    
SWEEZY, Miss Adelia 60    


TALCOTT,  95    
TAMPLE, Charles A.  90    
TAYLOR, Erma J. 73    
TAYLOR, Zachary 59    
TELFER, James 54    
TEMPLETON,  75    
THOMAS, J.  68    
THOMPSON, Archie  77    
THOMPSON, Helen 76    
THOMPSON, Jessie  72    
THOMPSON, John (Jr.)  17    
THOMPSON, John  17  Caledonia sec 15  2
THOMPSON, John  60f   
THOMPSON, John  76    
THOMPSON, John  77    
THOMPSON, John  96    
THOMPSON, John  106   
THOMPSON, John  150   
THOMPSON, John  157   
THOMPSON, John W. 17    
THOMPSON, John W. 92    
THOMPSON, R. G., Rev  66    
THOMPSON, Robert  17  Caledonia sec 15  2
THOMPSON, Robert  76    
THOMPSON, John W. 77    
THOMPSON, N., Mrs 70    
THOMPSON. Robert, 96    
THORNTON, C. H. 107   
THRONE, William 60f Harlem sec 36 1
THURSTON, John E. 94    
TICKNOR, Mr.  69    
TILESTON, Rev.  57    
TITUS, Ada  73    
TOFFLEMIRE, John  66    
TOFFLEMIRE, Jonas 86    
TOFFLEMIRE, SeeTUFFELMIRE     
TOFFLEMIRE, 60f Harlem sec 36 1
TOFFLEMIRE, 69  Caledonia sec 16  2
TOFFLEMIRE, Anderson  66    
TRIPP, J. C.  86  Roscoe  1
TRIPP, J. C.  106   
TRIPP. J. C.  107   
TRIPP, 0. C.  87    
TUFFELMIRE, Mr. 91    
TUFFLEMIRE, See TOFFLEMIRE      
TUFFS, Simeon 65    
TUNURE. Marcia Louise (Cline) 69    
TURNER, Ann (Greenlee)  49    
TURNER, Henry 90    
TURNER, Hezekiah H. 90    
TURNER, J.  60f   
TURNER, James 96    
TURNER, William E.  90  Harlem  1
TURNURE, Lucy 73    


USTICK, Rev.  48    
USTICK, Rev.  56    
USTICK, Rev.  66    
USTICK. Rev.  57    

VALENTINE, E. G.  68    
VAN ALSTINE, See VINOLSTINE     
VANPELT. H. V.  70    
VERNON, Murul 73    
VINCENT, Frank  70    
VINCENT, Mr.  97    
VINOLSTINE, Senel 89    


WALKER,   94    
WALKER, Mrs.  51    
WALKER, Rev.  55    
WALKER, Rev.  57    
WALKER, Rev.  47    
WALLACE, George 140   
WALLACE, William  54    
WALLACE. Raymond  140   
WALLACE. Walter 107   
WALRATH, Charles W. 70    
WANLESS, E. A.  68    
WARD, James ?1    
WARNER Hattie 70    
WARNER, Mary Jane 64    
WARNER, Wash  97    
WARNER. L. F. ?52   
WARREN, Claud 72    
WASHINGTON, George  147   
WATERSON See WATTERSON      
WATERSON, James 89  Harlem sec 15 1
WATSON,   59    
WATSON,   60    
WATSON, Archd.  54    
WATSON, D.  60f   
WATSON, Davis 69    
WATSON, Edward  63    
WATSON, Edward  66    
WATSON, Edward  79    
WATSON, James 96    
WATSON, James 136   
WATSON, John  54    
WATSON, John  60f   
WATSON, John  63    
WATSON, John  66    
WATSON, Martha  63    
WATSON, Martha  67    
WATSON, Mrs. Edward 79    
WATSON, Neil  63    
WATSON, Neil  66    
WATSON, Neil  89    
WATSON, P.  60f   
WATSON, Robert  63    
WATSON, Robert  66    
WATTERMAN, George 91    
WATTERSON,  106   
WATTERSON, James  90    
WATTERSON, John 60f   
WATTERSON, John 70    
WATTERSON, John 75    
WATTERSON, Mrs. 75    
WATTERSON, See WATERSON     
WATTERSON, Thomas 96    
WATTERSON. Mrs. Susan C.  72    
WATTS, Isaac  90    
WATTS, James G. 73    
Weddings   102   
WELDIN, P. G. 69    
WELLINGTON, Mr. 85  Harlem sec 28 1
Wells, Water   100   
WELSH, R. K.  74    
WESTON, S.  72    
WESTON. Sara E. 72    
WHALEN, Joseph P. 89  Caledonia, PO Argyle  2
WHALEN, Joseph  106   
WHEELER, Homer  69    
WHELDON, Harriet H.   70    
WHIPPLE,  75    
WHIPPLE, John 64    
WHIPPLE. Henry Bradily  61    
WHITING Gladys  92    
WHITING, Mr.  91    
WILCOX, Alvin 70    
WILEY, Guilford 73    
WILSON, Irene 72    
WILSON, Thomas  60f   
WILSON, Thomas  91    
WILSON, William 157   
WILSON, William 54    
WILSON, William 72    
WILSON, James 54    
WOOD, Sabin 97    
WOODWORTH, Samuel 101   
WORCHESTER, E.  73    
WOSTER, Loretta 70    
WRIGHT,   96  Caledonia Station PO  2
WYLLIE, David 54    
WYMAN , Charles 71    
WYMAN, Nancy  64    
WYMAN, Samuel '71   
WYMAN. Alford 71    
YOUNG,  143   

YOUNG, Edith M. 70    
YOUNG, Edith M. 73    
YOUNG, Grace R  73    
YOUNG, Rev. 54    
YOUNGMAN, Steaphin  90