An Index of Family Names Appearing In: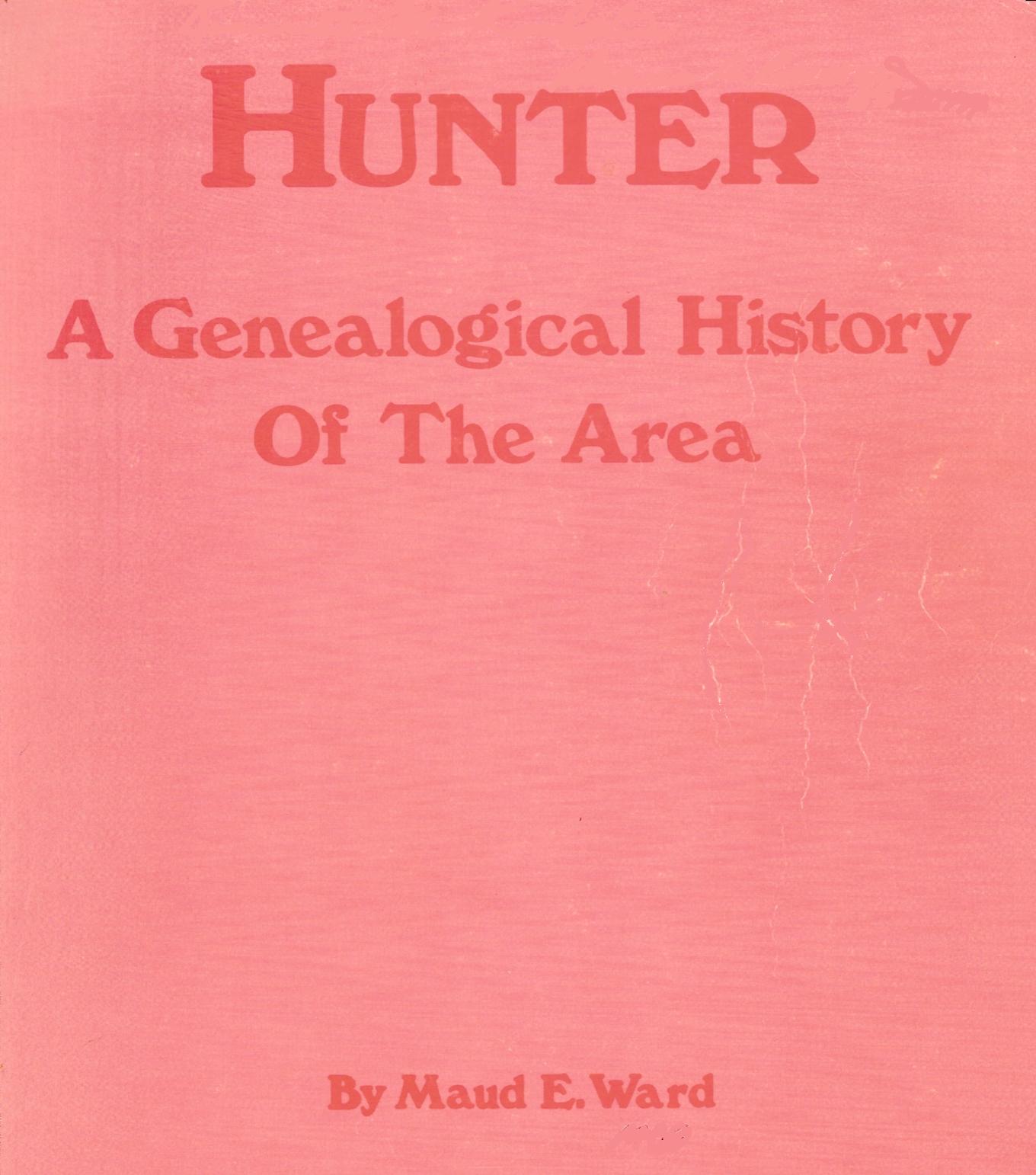 "Hunter, now but a dot on the map, is located on the border line of Sections 27 and 34 of Manchester Township, Boone County, Illinois. At one time it had a school, store, blacksmith shop and Post Office, then much later a Church and several houses. It is now reduced to the church and three houses."
Township and Section information are as found on map at front of book.
| Surname | First | Page | Township and Section |
| --- | --- | --- | --- |
| ABLE; ABELL | Marvin | 1 | Manchester 34 |
| ADAMS | David | 2 | Manchester 21 |
| ADAMSON | Andrew | 9 | |
| ANDERSON | Albert A. | 6 | |
| ANDERSON | Carl E. | 8 | |
| ANDERSON | John Arthur | 5 | |
| ANDERSON | Magnus | 7 | |
| ARMSTRONG | Harold | 8 | |
| ATKINSON | Joseph | 9 | Caledonia 2 |
| BACKS | John | 12 | |
| BAILEY | Louis G. | 12 | |
| BALL | Annie | 15 | |
| BALL | Ellen | 14 | |
| BALL | Frank | 16 | Manchester 34 |
| BALL | Fred W. | 15 | |
| BALL | Jesse G. | 16 | |
| BALL | Thomas | 13 | Manchester 29 |
| BALL | William T. | 14 | |
| BAMLET | Joseph | 17 | Manchester 17 |
| BARBER | Elmer | 20 | |
| BARNES | Aden D. | 20 | |
| BARRETT | E. S. | 21 | |
| BARRETT | F. E. | 21 | |
| BARTLETT | Daniel L. | 20 | |
| BARTLETT | John R. | 20 | |
| BEAMISH | William | 22 | |
| BEAN | William Carlton | 23 | |
| BEARD | Azro J. | 23 | |
| BEARD | Walter | 24 | |
| BECK | Harold D. | 25 | |
| BENESCH | William | 25 | |
| BENTON | Marvin | 26 | |
| Biggerstaff | Charles | 189 | |
| BIGGERSTAFF | George | 26 | Caledonia 4 |
| BLAKE | Thomas C. | 28 | |
| BOBERT | Frank Bobert | 29 | |
| BOWMAN | Charles E. | 29 | |
| BRANDT | Frederick | 30 | |
| BRANDT | William H. | 30 | |
| BRAYTON | Gidean F. | 32 | |
| BRAYTON | Russell C. | | |
| BRECKENRIDGE | Archibald M. | 32 | |
| BRENG | Robert Axel | 33 | |
| BRINKMEYER | Harold Frank | 33 | |
| BROHAMMER | Herman | 34 | |
| BROWN | Agnes Jane | 35 | |
| BROWN | Charles T. | 35 | |
| BROWN | Clara Belle | 36 | |
| BROWN | David | 34 | |
| BROWN | David | 35 | |
| BROWN | Edward D. | 35 | |
| BROWN | Ellen M. | 35 | |
| BROWN | G. Harvey | 36 | |
| BROWN | Hugh | 34 | |
| BROWN | James | 34 | |
| BROWN | James | 35 | |
| BROWN | Jeremiah W. | 36 | |
| BROWN | John A. | 35 | |
| BROWN | Margaret | 35 | |
| BROWN | Norman E. | 34 | |
| BROWN | Robert M. | 35 | |
| BROWN | William H. | 35 | |
| BRUNCHON | William | 31 | |
| BULLARD | Ben M. | 37 | |
| BURCH | John H. | 38 | |
| BURD | Viva H. | 38 | |
| BURKMAN | John | 39 | Manchester 31 |
| BURLINGAME | James J. | 40 | Manchester 22, 27 |
| BURROUGHS | John T. | 42 | |
| BUSE | Addison H. | 41 | |
| BUSH | John | 42 | |
| BUSSEY | Everett Albert | 41 | |
| CAMPBELL | Alexander J. | 42 | |
| CAMPBELL | Alexander J. | 44 | |
| CASE | Wilford Clair | 44 | |
| CESAR | Joe | 42 | |
| CHRISTIANSEN | Herman | 45 | |
| CHRISTIANSEN | Norman Christian | 46 | |
| CHURCH | (Unknown) | 45 | |
| CHURCH | Alvin Stephen | 47 | |
| CHURCH | Annie | 46 | |
| CHURCH | Delbert Wm. | 48 | |
| CHURCH | John | 46 | Caledonia 2 |
| CHURCH | Joseph Clay | 49 | |
| CHURCH | Walter J. | 46 | |
| CLAY | Joseph | 49 | |
| CLEMENT | Joseph | 50 | |
| COLBY | Richard | 50 | |
| Colville | Robert Neil | 35 | |
| COOK | Harry | 51 | |
| CORSON | Milton A. | 52 | |
| CRAIGHEAD | Andrew | 52 | |
| CRAMER | John | 51 | |
| CROSBY | William | 52 | |
| CRULL | Urban T. | 53 | |
| CURTIS | Clyde | 53 | |
| DANIELS | Lawrence | 54 | |
| Dawson | Lucille | 185 | |
| DAWSON | William E. | 56 | |
| DAY | Oral F. | 55 | |
| DEGROFF | Alec | 57 | |
| DRAKE | Russell P. | 58 | |
| DREW | Edwin F. | 57 | |
| DURLEY | Herbert | 58 | |
| DURYEA | Ogden B. | 59 | |
| EASTMAN | Ernest | 59 | |
| Elizabeth | Lovering | 189 | |
| Elliott | Isiah | | |
| ELLIOTT | Jebediah | 60 | Manchester 28 |
| ELLSWORTH | Sherwood | 64 | Manchester 29 |
| ELLWANGER | Frank | 62 | |
| ELMER | Lee | 62 | |
| EMERSON | Harvey | 63 | |
| ENGLAND | Richard M. | 63 | |
| ERICKSON | Edward | 69 | |
| ERICKSON | Hans | 70 | |
| Erickson | Minnie A. | 189 | |
| ERICKSON | Thomas | 70 | |
| FERRY | Leland | 71 | |
| FILE | William H. E. | 71 | |
| FISH | Henry | 73 | |
| FISHER | Richard | 72 | Caledonia 2 |
| FLEMMING | William | 74 | |
| FLORA | Harold | 74 | |
| FORS | Eric | 75 | |
| FORS | Ernest | 74 | |
| FOSS | George | 95 | |
| FRITSCH | Harold Glenn | 75 | |
| FROST | Robert | 75 | |
| Frost | Robert | 188 | |
| GARNER | Thomas J. | 75a | |
| GARWICK | Warren | 79 | |
| GENRICH | William L. | 76 | |
| GEORGESON | Gulick | 76 | |
| GEORGESON | John | 77 | |
| GIBBS | Benjamin | 82 | |
| GIBBS | Miranda | 83 | |
| GIFFORD | Case | 77 | Manchester 33 |
| GOLDSWORTHY | Joe | 78 | |
| GOODWIN | Goodwin | 78 | |
| GRANT | Thomas Wright | 79 | Manchester31 |
| GRAY | Rollin G. | 78 | |
| GREENLEE | Allen James | 81 | |
| GREENLEE | Ann | 81 | |
| GREENLEE | Arthur M. | 81 | |
| GREENLEE | Elizabeth | 81 | |
| GREENLEE | Helen | 82 | |
| GREENLEE | Hugh | 81 | |
| GREENLEE | Hugh | 82 | |
| GREENLEE | James | 81 | Manchester 31 |
| GREENLEE | James R. | 81 | Manchester 31 |
| GREENLEE | Jean | 82 | |
| GREENLEE | John | 82 | |
| GREENLEE | John A. | 81 | Manchester 31 |
| GREENLEE | Lawrence R. | 81 | Manchester 31 |
| GREENLEE | Leigh Thomas | 81 | Manchester 31 |
| GREENLEE | Mary | 81 | Manchester 31 |
| GREENLEE | Myrtle | 81 | Manchester 31 |
| GREENLEE | Robert | 81 | Manchester 31 |
| GREENLEE | Robert | 82 | Manchester 31 |
| GREENLEE | Robert | 118 | |
| GREENLEE | Robert M. | 81 | Manchester 31 |
| GREENLEE | Sarah | 81 | Manchester 31 |
| GREENLEE | T. Ellison | 81 | Manchester 31 |
| GREENLEE | Thomas | 81 | Manchester 31 |
| GREENLEE | Thomas | 82 | |
| GREENLEE | Thomas M. | 81 | Manchester 31 |
| GREENLEE | William | 82 | |
| GRENLUND | Oscar | 83 | |
| GRIFFIS | Albert | 85 | |
| GRIFFIS | Albert | 189 | |
| GRIFFIS | Dwight | 87 | |
| GRIFFIS | Harvey D. | 89 | |
| GRIFFIS | Lena M. | 89 | |
| GRIFFIS | Olive | 87 | |
| GRIFFIS | Owen | 84 | Manchester 29 |
| GRIFFIS | Owen E. | 87 | |
| GRIFFIS | William E. | 86 | |
| GROW | Ira D. | 82 | |
| GUTHRIE | Glen | 90 | |
| HALL | Ole | 91a | |
| HALL (HALLTEIGEN) | Oscar | 91 | |
| Hamilton | Agnes | 34 | |
| Hanson | Clarence E. | 189 | |
| HANSON | John A. | 94 | Caledonia 5 |
| HANSON | Nathaniel | 94 | Caledonia 4 |
| HANSON | Sylvester M. S. | 94 | Caledonia 5 |
| HANSON | Thorvold | 98 | |
| HARNISH | Otto Adam | 99 | |
| HARNISH | William F. | 98 | |
| HARRIS | Leonard | 98 | |
| HAWES | Arthur C. | 100 | |
| HAZLEWOOD | Clarence | 102 | |
| HAZLEWOOD | Ira | 101 | |
| HAZLEWOOD | John | 101 | Manchester 23 |
| HEWARD | Francis | 104 | |
| HEWARD | William | 103 | Caledonia 11 |
| HILL | William | 105 | |
| HOAGE | Leslie E. | 106 | |
| HOELZEL | Harry J. | 106 | |
| HOLLAND | Clifford T. | 107 | |
| HOPKINS | Hiriam | 107 | Manchester 28 |
| HOPP | Walter | 107 | |
| Howie | Martha | 188 | |
| HUDDLESTON | Anthony | 108 | |
| HUFF | Lloyd | 109 | |
| HUNT | Roy II | 109 | |
| HYDE | Harold V. | 110 | |
| IVERSON | Sherman G. | 109 | |
| JOHANSEN | Lawrence | 113 | |
| JOHNSON | Clifford E. | 111 | |
| JOHNSON | Gustavus A. | 111 | |
| JOHNSON | Roy | 112 | |
| JOHNSON | Sever | 112 | Manchester 22 |
| JOHNSON | Timothy | 110 | Manchester 28 |
| JONES | Henry Sherman | 114 | |
| JONES | Lucas | 114 | Manchester 34 |
| KAHLER | John F.; Ed. | 114 | Manchester 27 |
| KAI | Adolph | 114 | |
| KAI | Albert | 115 | |
| Kelly | Agnes | 35 | |
| KELLY | Campbell | 116 | Caledonia 4 |
| KELLY | Duncan M. | 121 | |
| KELLY | Ethel | 121 | |
| KELLY | James Thomas | 121 | |
| KELLY | John | 116 | Caledonia 2 |
| KELLY | John Steven | 118 | |
| KELLY | Robert G. | 120 | |
| KIESELBURG | William | 121 | |
| KINGSLAND | Daniel | 123 | Caledonia 10 |
| KINGSLAND | Nancy | 123 | Caledonia 10 |
| KLINEFELTER | Russell | 123 | |
| KOLTZ | Richard H. | 124 | |
| KORSBERG | Gunnard | 124 | |
| KRAEMER | Daniel | 124 | |
| KRUPKE | John Fred | 125 | |
| LABOLLE | Henry C. | 126 | |
| LAMBERT | John | 126 | |
| LANGREHR | Thomas Charles | 127 | |
| LATT | Wesley L. | 127 | |
| LAWLER | Joseph B. | 128 | |
| LAYTON | William | 128 | |
| LEE | Carl | 129 | |
| LEE | George | 128 | |
| LEE | Gunder | 129 | |
| LEE | James O. | 130 | |
| LEE | Ole | 129 | |
| LEE | Sigvard | 128 | |
| LITTLE | Christopher | 130 | Manchester 36 |
| LIVINGSTON | Ed. | 137-147 | Manchester 32 |
| LIVINGSTON | Abel F. | 145 | |
| LIVINGSTON | Asher Eugene | 146 | |
| LIVINGSTON | David | 147 | |
| LIVINGSTON | Elisha W. | 144 | |
| LIVINGSTON | Eri | 144 | |
| LIVINGSTON | Hugh | 138 | Manchester 27 |
| LIVINGSTON | Jacob J. | 142 | Caledonia 3 |
| LIVINGSTON | James | 137 | |
| LIVINGSTON | John | 141 | |
| LIVINGSTON | John R. | 145 | |
| LIVINGSTON | Mathew E. | 146 | |
| LIVINGSTON | Rice Orcutt | 144 | |
| LIVINGSTON | Seth F. | 143 | |
| LIVINGSTON | Stephen | 138 | |
| LIVINGSTON | Thomas | 148 | |
| LOMAS | Charles F. | 131 | |
| LOVE | Glen | 133 | |
| LOVE | Walter V. | 133 | |
| Lovell | Harry | 185 | |
| LOVERING | William | 135 | Caledonia 3 |
| LOVESEE | Charles A. | 136 | |
| MADSEN | Martin T. | 148 | |
| Marks | Fred | 190 | |
| MARKS | Thomas | 149 | |
| MARRIETT | Fred W. | 149 | |
| MARSHALL | William | 150 | |
| MARTIN | John H. | 151 | Manchester 32 |
| MASEAR | Claude | 151 | |
| MASON | Eugene | 152 | |
| MCCATHRAN (MCEACHRAN) | Alexander | 152 | |
| McEachran | Agnes Jane | 35 | |
| MCEACHRAN | James | 153 | Caledonia 9 |
| McFarland | Martha | 188 | |
| MCGEACHY | James | 154 | Manchester 35 |
| MCGREGOR | Alan | 155 | |
| MCINTYRE | Donald | 158 | |
| MCINTYRE | John | 155 | |
| MCLEAN | Angus | 158 | Manchester 21 |
| McMillan | Matthew | 35 | |
| McMillan | Nettie | 35 | |
| MCMILLIAN | Donald | 160 | |
| MEINHEIT | George H. | 161 | |
| MERCHANT | Hayes B. | 162 | Manchester 31 |
| MERCHANT | Silas B. | 162 | Manchester 31 |
| MEYER | Fred | 163 | |
| MEYER | Lawrence | 163 | |
| Meyers | Frank | 190 | |
| Meyers | Frank C. | 189 | |
| MEYERS | John | 164 | |
| MICHAEL | Francis B. | 165 | |
| MILLER | Raymond | 166 | |
| MONTGOMERY | James | 167 | |
| MORELOCK | E. A. | 167 | |
| MORGAN | Horace S. | 59 | |
| MUNSON | Manley | 169 | |
| NASH | Samuel L. | 170 | |
| NETTLETON | Earl | 170 | |
| NEWPORT | Robert | 189 | |
| NEWTON | George A. | 170 | |
| NILSEN | Hans L. | 171 | |
| NOE | Jesse | 171 | |
| NORDEEN | August | 25 | |
| NORTH | Albert O. | 172 | |
| NORTH | H. N. | 171 | |
| NORTH | H. W. | 172 | |
| NORTH | Hannah | 171 | |
| NORTH | Maria S. | 172 | |
| NORTH | Thomas | 171 | |
| NORTH | William E. | 171 | |
| OLAFSON | Anton B. | 172 | |
| OSCARSON | Eric | 172 | |
| OSIED | Todd | 173 | |
| OSWALD | Jacob | 173 | |
| PALMARI | Vincent J. | 173 | |
| PARKER | Edward, Sr. | 173 | Manchester 35; Caledonia 2 |
| PATRICK | Daniel | 174 | Manchester 26 |
| PATTERSON | Archibald | 175 | Manchester 27 |
| PEACOCK | John O. | 177 | |
| PEPPER | Robert | 178 | |
| PERSSON | Harold | 178 | |
| PETER | George | 179 | |
| PETER | Robert | 179 | |
| PETER | William | 178 | |
| PETERS | August H. | 179 | |
| PETERS | Louis | 181 | |
| PETERS | William J. | 181 | |
| PETERSON | C. Frederick | 30 | |
| PETERSON | Carl C. | 182 | |
| PHILLIPS | John | 183 | Manchester 25 |
| Picken | Margaret | 188 | |
| POLLNOW | Edward A. | 185 | |
| POLLNOW | George G. | 185 | |
| POLLNOW | Harold | 185 | |
| POLLNOW | John | 185 | |
| POSTLETHWAITE | James | 186 | |
| POSTLETHWAITE | Philip F. | 185 | Caledonia 11 |
| PROCTOR | Ralph Bartlett | 187 | |
| PULLIAM | Charles | 187 | |
| QUIST | Gunnard | 188 | |
| RAGLAND | Doyle K. | 188 | |
| RALSTON | Alexander | 188 | |
| RALSTON | Alexander Thomas | 189 | |
| RALSTON | Andrew | 188 | |
| RALSTON | Anna | 189 | |
| RALSTON | Elizabeth | 189 | |
| RALSTON | Elizabeth P. | 190 | |
| RALSTON | Ellen | 189 | |
| RALSTON | Ellen | 190 | |
| RALSTON | Frances | 189 | |
| RALSTON | Jane | 188 | |
| RALSTON | Janet | 188 | |
| RALSTON | Jennie M. (Mary Jane) | 190 | |
| RALSTON | Jessie | 189 | |
| RALSTON | John | 188 | |
| RALSTON | Margaret | 189 | |
| RALSTON | Martha | 188 | |
| RALSTON | Martha | 189 | |
| RALSTON | Mary Jane (Jennie) | 189 | |
| RALSTON | Mary Louise | 189 | |
| RALSTON | Peter A. | 189 | Manchester 33 |
| RALSTON | Peter, Jr. | 188 | |
| RALSTON | Ruth A. | 190 | |
| RALSTON | Walter | 188 | |
| RALSTON | Walter T. | 189 | |
| RALSTON | William | 188 | |
| RAMSAY | James | 191 | Manchester 32; Caledonia 3 |
| RAMSAY | James Francis | 192 | |
| RAMSAY | Nathaniel R. | 194 | |
| RAMSAY | Olive Mary | 199 | |
| RAMSAY | Thomas | 195 | |
| RAMSAY | Wallace G. | 197 | Caledonia 10 |
| RAMSAY | William M. | 196 | |
| RAY | George A. | 199 | |
| RAZIM | Leonard | 201 | |
| RESER | Joseph A. | 201 | |
| RESER | Joseph A. | 203 | |
| ROBERTSON | Wayne | 204 | |
| ROBINSON | Edgar | 204 | |
| ROBINSON | Edward | 202 | |
| ROGERS | Lorenzo O. | 204 | |
| ROMAN | George | 205 | |
| RYMER | Joe | 205 | |
| SANDS | William | 206 | Manchester 33 |
| SCHENDEL | William | 207 | |
| SCHMITT | Francis | 207 | |
| SCHULTZ | Arthur Benjamin | 207 | |
| SEAVER | Knute B. | 213 | |
| SEAVER (SEAVERSON) | Knut | 207 | Manchester 26 |
| SEBRING | Isaac B. | 213 | Manchester 35 |
| SECOY | Simon | 214 | Manchester 34 |
| SHERMAN | Calvin A. | 215 | |
| SMITH | Floyd A. | 216 | |
| SMITH | H. H. | 216 | |
| SMITH | Ralph J. | 216 | |
| SNOW | Mr. | 217 | |
| SNUGGS | Ivan B. | 217 | |
| SPIELMAN | Jacob | 217 | |
| SPOOR | John | 217 | |
| STAUFFER | John | 218 | |
| STEELE | John P. | 219 | Manchester 30 |
| STEELE | John Warren | 219 | |
| STENERSON | thomas | 219 | |
| STENNERSON | Charles | 221 | Manchester 23 |
| STEVENS | Orville S. | 222 | |
| STEWARD | J. L. | 224 | |
| STRANG | Steven F. | 225 | |
| SWANSON | Oscar | 225 | |
| SWEET | Byron | 225 | |
| SWEZEY | George | 225 | |
| TAFT | Frank L. | 226 | |
| TAYLOR | Duncan | 189 | |
| TAYLOR | Franklyn W. | 227 | |
| THIEL | Paul | 227 | |
| THILQUIST | Solomon (Sam) | 227 | |
| Thompsen | John W. | 185 | |
| Thompson | Lucille Hamilton | 185 | |
| THORNE | Thomas | 227 | |
| THORNTON | Adolphus | 228 | Manchester 28 |
| TIFFANY | Nelson | 19 | |
| TIFFANY | David | 19 | Manchester 19 |
| TILLERSON | Ole R. | 231 | Manchester 23 |
| TILLOTSON | Tilda | 231 | |
| TUTTLE | George M. | 233 | |
| TUTTLE | Lorin | 233 | |
| TUTTLE | William F. | 232 | |
| UTTON | William | 234 | Manchester 20 |
| VAN FLEET | Virgil J. | 235 | |
| VICKERS | George | 236 | Caledonia 11 |
| VICKERS | James | 236 | |
| VICKERS | Robert | 236 | Caledonia 11 |
| VOILES | Henry | 235 | |
| WAGNER | Benjamin | 240 | |
| WALKER | Walton W. | 241 | |
| WARD | Christopher | 241 | Manchester 25 |
| WARREN | John | 244 | Caledonia 1 |
| WARRINGTON | Rowland P. | 244 | |
| WATTS | George W. | 245 | |
| WATTS | George W.; Isaac | 247 | Manchester 30 |
| WATTS | James G. | 247 | |
| WEBSTER | Andrew | 247 | |
| WEBSTER | David | 248 | |
| WEGNER | Peter J. | 248 | |
| WELLER | Walter | 249 | |
| WELLINGTON | Sparoc | 249 | |
| WESTERGREEN | Swan M. | 250 | |
| WESTRIP | James | 250 | |
| WHEELER | George A. | 251 | |
| WHEELER | Ralph Erwin | 252 | |
| WHITCOMB | Zenas | 252 | |
| WICKS | William | 252 | |
| WILKE | Christopher W. | 253 | |
| WILLCOX | Isac | 253 | |
| WILLIAMS | Henry | 253 | |
| WINCAPAW | Xavier G. | 254 | |
| WINNIE | Gilbert G. | 254 | |
| WOLCOTT | Kay | 255 | |
| WOLF | Arthur Henry | 255 | |
| WRIGHT | Gibson | 256 | |
| WRIGHT | James C. | 256 | |
| WRIGHT | John | 256 | |
| WYMAN | Alfred | 257 | Caledonia 8 |
| WYMAN | Charles | 257 | Caledonia 5 |
| WYMAN | Samuel | 258 | |
| YOEMAN | Belle | 259 | |
| YOEMAN | Charles Judson | 259 | |
| YOUNG | Nehemiah | 259 | Manchester 22 |
| ZUCK | F. Stanley | 260 | |
The book is a 261 page, soft cover publication.
My index includes all the surnames used in the paragraph headings for family information and some of those shown under that heading. There are many more surnames in the book and as time permits I will be adding them.

110