Towanda Home of John McAffee family
To visit some of my index pages, choose from this drop down list, and click GO:
On the reverse of this photograph is written
"Towanda, PA : home of John McAffee; father of Margaret, grandmother of Jim. Also Alexander and Wm. brothers of John. Alex, father of James; father of Meda, Hannah, Julia, James C. "
(My intrepetation of this note:
John McAffee had this home and was father of Margaret Adeline McAffee.
I do not know what is meant by "grandmother of Jim". I have his grandmothers as being Martha McMichael McAffee and Mary Lloyd McCarty.
Also was home of John's brothers;
Alexander
and William.
Alexander was father of James, and James was father of; Meda, Hannah, Julia and James C McAffee)
Brothers Alexander and John bought land by Roscoe, Illinois and moved there about 1839. Alex died there in 1852. They may not be in this photograph being that photography became popular about 15 years later, at time of civil War..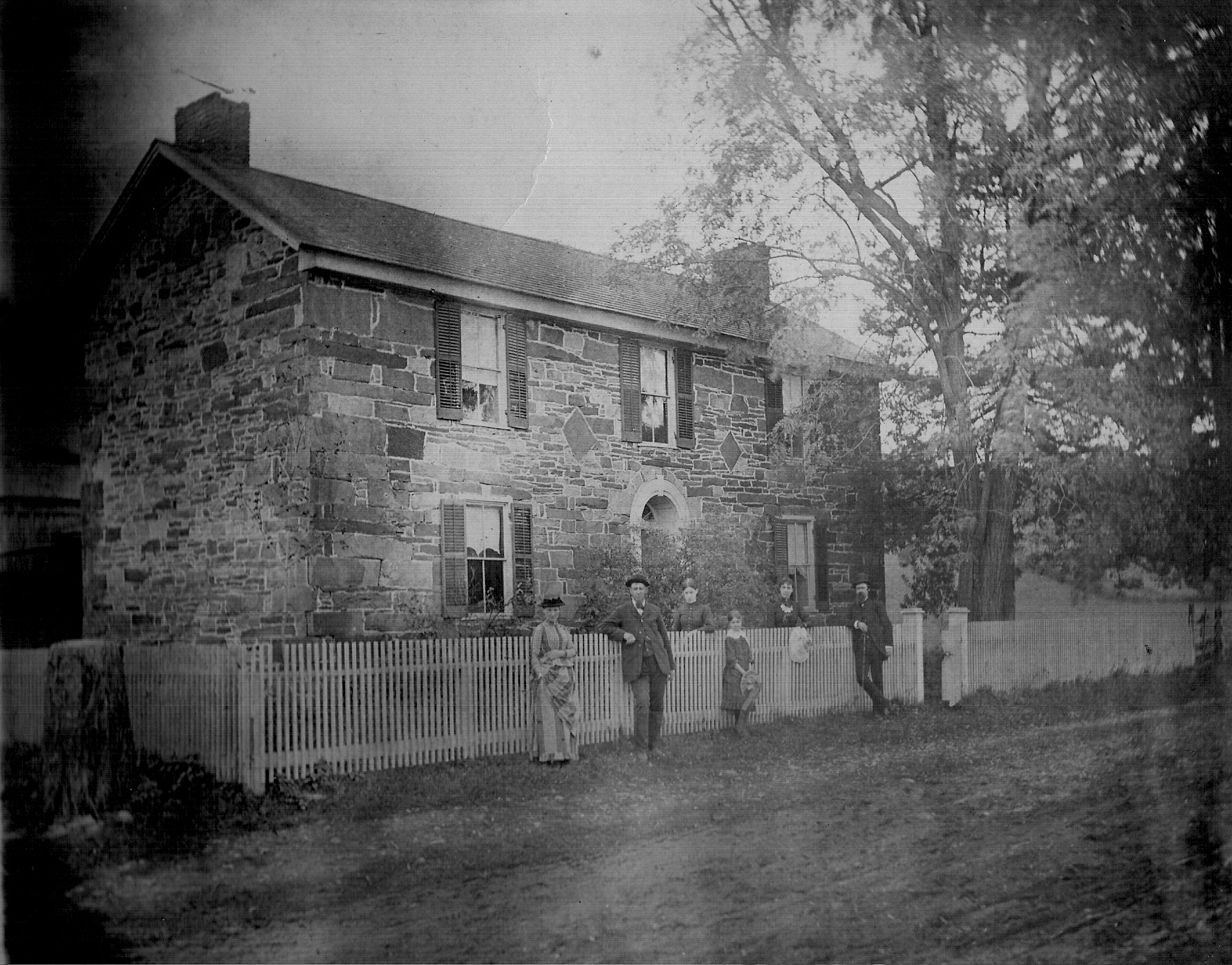 Alexander McAffee web page.
(The brothers came to Harlem Twp., Winnebago Co., Illinois in January 1839)