William MCCARTY (Benjamin-3, Silas-2, John-1), son of Benjamin MCCARTY and Margaret WALTON, was born on 11 March 1766 in Richland, Bucks, PA and died on 21 January 1813 in Muncy, Lycoming, PA. He was buried in Old Walton Cemetery, Muncy, Lycoming Co., PA

He came to Muncy 1788-1790 as did brother Benjamin, Jr. per "Now and Then" Vol. XXII April 1990 #1 He came to Muncy area about 1787, the house where he lived still stands, now an inn.

"In 1797, brothers Benjamin and William McCarty and Isaac Walton laid out the town of Pennsborough. Derisively nicknamed "Hardscrable," the small village grew slowly. Pennsborough was incorporated as a borough on March 15, 1826, then, on January 19, 1827, the name of Pennsborough was changed to Muncy."(7)

"William, in the division of the tract purchased in partnership with his brother Benjamin, acquired the 150 acres lying between what is now West Water Street and Muncy Creek. He built a home on this tract, one of the first residences in Muncy, later building a more commodious one, in which he lived until his death, January 21, 1813. He and his wife are buried in the Walton burying-ground, where marble slabs mark their resting place.
Through the aid of William McCarty the soldiers of the War of 1813 encamped on his land on the banks of Muncy Creek, and through contact with them he contracted "black fever," which caused his death. The McCarty home, built in 1789 by William McCarty, stands today on Main Street in Muncy, a block from the business section. Although it has been changed, the simple Colonial lines remain. It has never been out of the family, and is now owned and occupied by the Misses Cornelia and Lyda McCarty and their brother William J. The old homestead must have had a wide reputation for hospitality. It is said that many Friends, passing back and forth to and from Yearly Meeting in Philadelphia, were entertained there. Just before the Civil War, it was used as one of the stations for the "underground railway," and fleeing slaves were hidden there on their way to Canada."(8)

He was married to Mary LLOYD (daughter of John LLOYD and Mary DAVID) in 1787. Mary LLOYD , was born on 26 September 1764 in Quakertown, Bucks Co, PA. She died on 12 August 1838 in Muncy, Lycoming, PA. She was buried in Old Walton Cemetery, Muncy, Lycoming Co., PA.

 William MCCARTY and Mary LLOYD had the following children:
Benjamin MCCARTY (born on 22 December 1788).
Margaret MCCARTY (born on 12 March 1790).
Silas MCCARTY (born on 19 December 1791).
Ann MCCARTY was born on 28 March 1793 in Muncy, Lycoming, PA.
John MCCARTY was born on 4 November 1794 in Muncy, Lycoming, PA. He died on 29 June 1884.
William MCCARTY (born on 7 October 1796, Muncy, Lycoming, Pennsylvania, died 25 December, Manchester, Boone, Illinois). Grave memorial.
Mary "Molly" MCCARTY was born on 19 September 1798 in Muncy, Lycoming, PA. She died on 13 April 1877.
Jane MCCARTY (born on 6 April 1800).
Lavinia MCCARTY (born 4 February 1802, died 1 March 1834 Muncy, Lycoming, PA Find A Grave Memorial # 16463222). She married Abner Fahnestock (b. 1798, d. 1852)
David MCCARTY was born on 1 July 1804 in Muncy, Lycoming, PA. (Composition BK PG 28)
Sarah MCCARTY (born on 7 February 1806).
Maj. Seth L. MCCARTY (born on 9 June 1808).
Joseph MCCARTY was born on 25 August 1810. He died INFANT. (Composition BK PG 28)
Lloyd MCCARTY (born on 8 November 1811).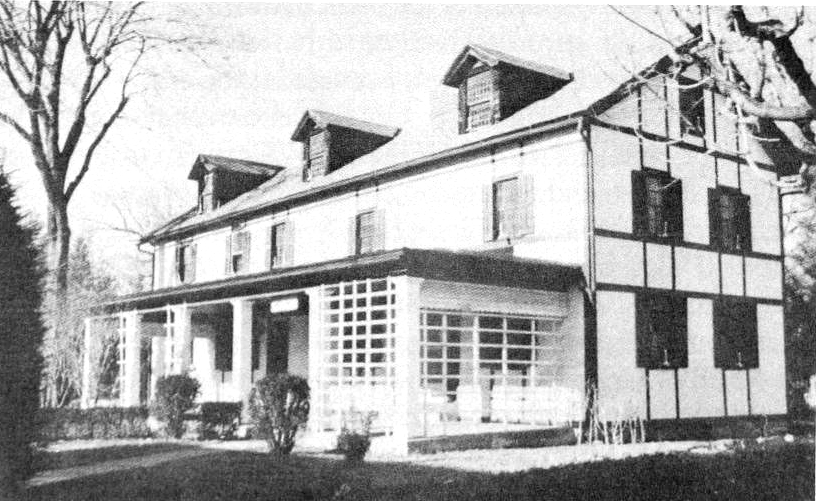 McCarty Home in Muncy, PA.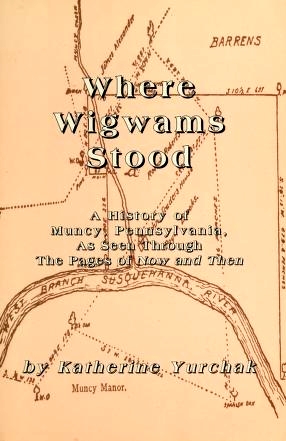 ---
Grave photo from Evelyn McCarty Bryan
(36) Composition Book PG 28
Per Friant & Armstrong e-mails
Born 1763 per Karen Haskett
Per "Now and Then" Vol. XXII April 1990 #1
Lycoming Gazette, Williamsport, PA., March 5, 1834 notice.
The descendants of James Carrell and Sarah Dungan, his wife Hatboro, Pa.: 1928, 732 pgs.; Page 72, 117, 119